Transports and stands wrapped round bales on end for storage.
Now available in either single or dual units.
Quick, Convenient, Efficient.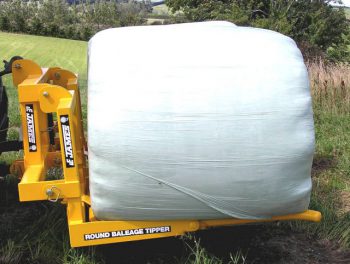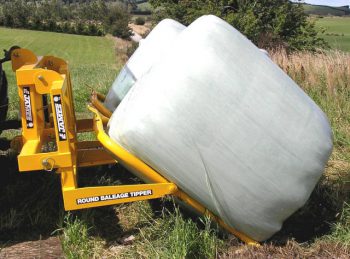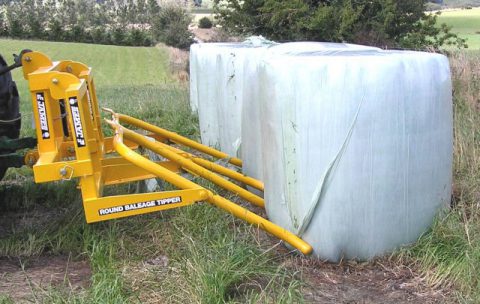 Advantages
Thick layers of plastic on the bale ends provide superior protection against ground moisture and weather.
No flat sided bales which simplifies feeding out.
Less storage area required.
Suitable for medium HP tractors.
3 point linkage mounted – no front axle stress.
Bale is tipped in one easy movement.
No need to reposition bale before tipping.
Simply trip and flip.